The Dr Dorian Day © Method is the result of 20 years of studying various insights, knowledge and experience in different branches of the official (medical and other) science as well as various alternative or complementary methods and techniques. They all together and each individually deal with the problem of human health, slowing the aging process and maintaining youthfulness, vitality and longevity. By analyzing and studying them, and their mutual combinations, customizing and developing over many years and through personal experience, this special, revolutionary and unique method and technique has been developed.
Permanent study and research "discovered" it, and then over time developed, improved and perfected, "tested" -  this unique and original method that directly affects the slowing of the aging process.
The founder of the method and its owner, who is also our leader and spiritus movens, the doctor for anti-aging hasn't been ill for more than 20 years (!). He has the body of a 30-year-old and his body is twenty years younger than his actual, chronological age. He started with the development of the method and has ever since than applied it on himself.
Let us be honest – some of the techniques and methods, as well as specific techniques in the framework of our method may be well known to some, or at least they have heard of them. Some methods are less or rarely known, or are known to a small number of people, and there will be even fewer people who do them. Some are quite new – created from a number of different techniques and methods where the best and most effective was taken out  from each. Finally, there is one most powerful technique which is entirely secret, and (so far) remains "hidden" from the general public.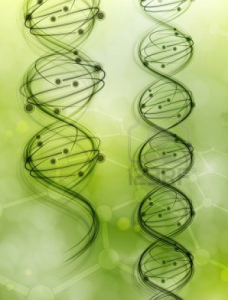 The Dr Dorian Day © Method itself is based on self-responsible behaviour, the use of energy and quantum medicine (medicine which knows no limits of time and space), and the secret "XT-factor", a technique that works on a specific process in the body that has a direct impact on slowing the aging process.
We are focused exclusively on personalized service and high quality, superior performance, outstanding efficiency and, above all – to your satisfaction with the service we provide.
Yes, we could make a lot more money if we were focused on the number of clients, but it is definitely not our choice. We choose and we are committed to the complete satisfaction of our exclusive clients.
Our goal is for you to become our permanent customer, even more – we want to become good friends with you.
From now on, in all upcoming healthy, vibrant, youthful years.
Be wise – use NOW this unique opportunity given to you because when places reserved for the world-wide cycle of replenishments fill up, it is questionable if  there would  be new vacancies for next 6 months – 90% of our previous clients want to continue to receive the program, but unfortunately, the number of clients is limited. And it will remain so.